Simposio internacional "Documentalista japonesa Haneda Sumiko: perspectivas de género y autoría"
11/11/2022
Photo Credit: "Kanatasha and Haneda Sumiko"
Sala "Espai Cultural", primera planta, Facultat de Filologia, Traducció i Comunicació, Universitat de Valencia. Dirección Av. de Blasco Ibáñez, 32, 46010 València
El objetivo de este simposio de investigación es dar a conocer por primera vez en España la obra de la cineasta Haneda Sumiko (1926-), probablemente la más importante directora de documentales de Japón, una autora pionera y una de las más prolíficas del Japón de la posguerra. Haneda Sumiko fue una fue promocionada a directora en la influyente productora especializada en documentales Iwanami Eiga, donde participó en la creación de mediometrajes y largometrajes entre 1950 y 1980. Después continuó realizando obras más personales y experimentales como cineasta independiente hasta 2012. Este simposio aborda la diversidad temática y estilística de la obra de Haneda que es examinada desde múltiples ángulos: género, teoría fílmica, autoría, transnacionalidad, artes performativas, historia del arte y estudios del envejecimiento.
Coordina: Marcos Centeno (Universitat de Valencia. Birkbeck University of London)
Comité organizador: Marcos Centeno (UV, Birkbeck), Raúl Fortes (UV), Irene González-López (Birkbeck), Antonio Blat (Universidad de Salamanca)
Comité científico: Marcos Centeno (UV, Birkbeck, University of London), Raul Fortes (UV), Blai Guarné (UAB), Amparo Montaner (UV), Antonio Loriguillo-López (UJI), Koji Toba (Waseda University, Tokyo), Alejandra Armendáriz-Hernández (The Japan Society in the UK), Ricardo Matos (Birkbeck, University of London), Teresa Castro (Université Sorbonne Nouvelle - Paris 3), Forum Mithani (Cardiff University), Satō Tokue (Manager of Kanatasha, Inc., Japan).
Organizado en colaboración con:
Departament Teoria dels Llenguatges i Ciències de la Comunicació, Universitat de València (UV)
CERAO (Centre d'Estudis i Recerca sobre Àsia Oriental), Universitat Autònoma de Barcelona (UAB)
Grupo de Investigación GREGAL: Circulación Cultural Japón-Corea-Cataluña/España (UAB), Proyecto I+D+i PID2021-122897NB-I00 financiado por MCIN/AEI /10.13039/501100011033 / FEDER, UE: El boom cultural japonés y surcoreano en España: aspectos culturales, politicos y socioeconomicos
programa_documentalista_japonesa_haneda_sumiko.pdf
---
Workshop "Cultura Visual Japonesa: videojuegos, manga y anime"
28/09/2021
Universitat Autònoma de Barcelona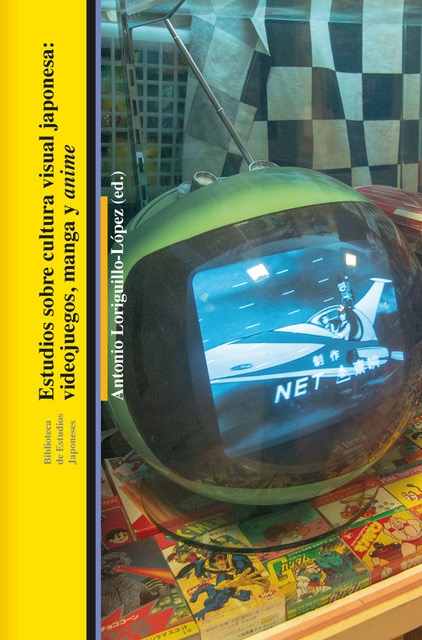 El workshop se propone contribuir a la investigación académica sobre el Japón contemporáneo desde una aproximación interdisciplinaria que atienda a su cultura visual. Mientras que el mundo académico español está experimentando un aumento progresivo en la producción del conocimiento en el campo de los estudios japoneses desde disciplinas bien establecidas como la lingüística, los estudios culturales y literarios, el arte, la historia y el pensamiento, se han dejado de lado hasta ahora enfoques más interdisciplinarios que consideren el ámbito visual, en parte debido a la naturaleza compleja y multidimensional que su objeto implica. Frente a esto, el workshop apuesta por la construcción de un espacio transversal para un enfoque de los estudios sobre la imagen que reúna y amplíe las perspectivas teóricas y metodologías que confluyen en su ámbito.
programa_cultura_visual_japonesa.pdf
---
19-20/07/2021
The Workshop: Global Circulation of Japanese and Korean Cultural Industries, organized in collaboration with the European Centre for International Political Economy, took place the 19th and 20th of July in 2021. This conferences, supported by the Academy of Korean Studies, discussed the global circulation of the Japanese and Korean cultural industries, regarding topics such as the audiovisual industry, science fiction and martial arts.
We could enjoy the participation of the experts: Patrick Messerlin (ECIPE & Sciences Po Paris), Jimmyn Parc (ECIPE & Seoul National University), Nissim Otmazgin (Hebrew University of Jerusalem), Michal Daliot-Bul (The University of Haifa), and Holley LaFever (American University & ECIPE); including also experts from the GREGAL Research Group: Blai Guarné (GREGAL Research Group, UAB), Eduardo González de la Fuente (GREGAL Research Group, UAB & CEAA, El Colegio de México), Antonio Loriguillo-López (GREGAL Research Group, UAB & Universitat Jaume I), Ester Torres-Simon (GREGAL Research Group, UAB), and Mireia Vargas-Urpí (TXICC Research Group, UAB).
---
International Research Workshop: The Cultural Impact of the Japanese '68
22/02/2019
This research workshop is proposed, on the one hand, to bring light to a historical event such as '68 Japanese, its study has not yet received the necessary academic consideration, and, on the other, to explore its cultural effects, very visible to critics social, collective nostalgia, and identity unease that are going through current Japan. With this purpose, we will direct our attention to cinema, the mass art par excellence of the twentieth century, understood as a powerful analysis tool capable of reflecting the cultural dynamics of a specific society at a given historical moment. We will have in this task the outstanding participation of six specialists in Japanese cinema and social movements that will focus their interventions on the analysis of violence as a political instrument, the problem of subjectivity, sexual liberation, and humor as a form of dissent, among other topics.
"Words, violence and the polítics of belonging in the Captivity Epistles of '69", Chris Perkins, University of Edinburgh.
"Ética y estética de la autonegación en el cine de la Nueva Izquierda japonesa", Ferran de Vargas, Universitat Autònoma de Barcelona.
"Radicalising the Japanese Documentary School of Subjectivity in 1968: From Hani to Ogawa", Marcos P. Centeno, Birkbeck University of London.
"Del nansensu a la disidencia. Notas sobre el humor visual en el nuevo cine japonés", Manuel Garin, Universitat Pompeu Fabra.
"Relato fílmico e in-diferencia sexual en Eros + Massacre (Y. Yoshida, 1969)", Lorenzo J. Torres Hortelano, Universidad Rey Juan Carlos.
"In search of alternatives: Futility in Kaneto Shindo's Kokoro", Kenta Kato, Waseda University.
---
AsiaMedia: Seminar of Spanish Media Journalists in Asia
20/12/2018
This seminar is aimed at students of Journalism, Asia and International Relations, and professional journalists with an interest in international issues and / or who want to become journalist of a media, as well as those professionals with an interest in the Asia-Pacific region. The seminar is organized by Casa Asia and has the collaboration of the College of Journalists of Catalonia, the EFE Agency and the UAB East Asian Research group. The Asia-Pacific region today concentrates the majority of the world's population and commerce and is the main international arena in which conflicts and challenges on a global scale are settled every day.
Media Journalists in Asia are direct witnesses to this reality, since they work on the ground and report from Asia and from Asia. No one better than these professionals to tell first hand the main events that take place in this part of the world.
---
International Research Workshop: The Videogame as a Research Object: Current Status
30/06/2017
On June 30, 2017, the Center for Studies and Research on East Asia (CERAO) and the Inter Asia research group will organize the international workshop "The videogame as a Research Object: State of the Question", in which the role of interactive leisure in the academic, professional and cultural field, including its role in intercultural relationships. Speakers: James Newman (University of Bath), Tomàs Grau (Universitat Autònoma de Barcelona), Óliver Pérez Latorre (Universitat Pompeu Fabra), Antonio Planells (Universitat Pompeu Fabra), Daniel Aranda (Universitat Oberta de Catalunya), Jordi Sánchez Navarro (Universitat Oberta de Catalunya), Luca Carrubba (Ars Games research group) this day will explore videogames from an academic field or have an interest in the myriad of factors (economic and cultural) that affect this cultural industry and its global dynamics.